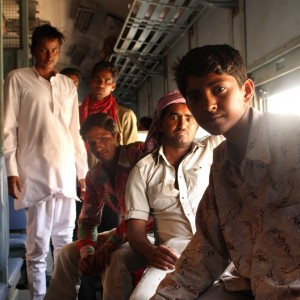 Jake on the move
---
Trevor son Jacob is a keen photographer, and passed his two year photography course at Brockenhurst College leaving last year, with three Distinction Stars, the highest marks possible on that particular course! Jake really enjoyed learning to use old style black and white film, something that is still taught at Brockenhurst, along with learning all the latest digital camera techniques. Since leaving college he has set out to make a career for himself in photography and has already completed a couple of commissions for some of our clients.
Jake is a keen to travel the world and loves taking photos of the places, customs and people he meets on these journeys. He recently returned from a four week trip traveling across India. He had a great time taking in the culture and flavor of the country from the more obvious tourist sites, to some of the more remote landscapes, fabulous buildings and the very welcoming and friendly people. Whilst out there he took part in a religious festival which involved throwing bright pink magenta paint at some friends he'd met out there! We noticed he still had a slight tint of this colour staining his hair on his return to the uk!
Jake is currently in Thailand so we are eager to see what he has been up to and what pictures he's taken this time around when he gets back in about three weeks time.